We're always happy to audit your current solutions to see if there's room for improvements.
Focused and Formidable
Our two decades of experience and unwavering commitment to remaining at the forefront of innovation ensures we can always recommend and execute the best solutions for your needs.
Before recommending anything, we collaborate with you to truly understand the opportunities and challenges that define your current realities and future goals.
After taking the time to get to know you and your priorities, we'll offer our recommendations, ensuring you're educated and confident in the big-picture strategy behind whatever customized solution we decide on together.
Our Process
Before we recommend anything, we meet with new clients to discuss your goals, challenges, and personal preferences, to ensure we understand your unique situation.
Ensuring 100% Satisfaction
Once completed, we review the immediate results and long-term performance of our efforts, ensuring your 100% satisfaction.
Initial Client Meeting
Before we recommend anything, we meet with you to discuss your goals, challenges, and personal preferences to ensure we understand your unique situation.
Real-Time Tracking
Once our proposal is approved by both sides, we ensure all timelines and key project touch points are defined, communicated, and tracked in real time via shared project management tools.
Review Past Solutions
If applicable, we review past solutions and their performance against appropriate alternatives, as well as anything we've learned in similar projects that may be applicable.
Client Feedback
Even the best recommendations have room for improvement. We ensure everyone is 100% confident in the plan by receiving and addressing any and all feedback provided by you, the client.
Custom Solution
Our custom solutions come complete with explanations connecting our recommendations to your unique needs.

Straight out of school Bryan pursued a career in Financial Services, before eventually switching his focus to the quickly evolving world of commercial drones.
Today, after close to a decade of industry influence, Bryan is frequently regarded as the "go-to-guy" for researchers, regulators, and fellow executives within the industry.
In addition to running Homeland Environmental, Bryan is an in-demand keynote speaker at industry conferences, and serves as a subject matter expert for working groups and task forces throughout North America. Bryan's focus remains focused on ushering in the "future of the industry"; via strategic, responsible, and transparent leadership.
Situated in Seattle, Washington, Bryan's role includes frequent travel elsewhere to pursue his passions around the great outdoors, motorcycles, boats, hiking, and great local foods and wines.

Originally from Strongfield, Saskatchewan, our Founder Wade graduated from the UofS with a Bachelors of Science degree and a specialty in Plant Science.
After graduation Wade worked as an Agronomist throughout the prairies, exposing himself to opportunities to attempt new and innovative vegetation management strategies.
Wade's role at Homeland Environmental focuses on client and stakeholder relationships, program development, and employee mentorship.

Simone Azzalin
Vice President
Simone received his Bachelor's degree from the University of Central Florida for Business Management in 2013. Through ongoing projects with the universities robotics laboratory, Simone began working for a government contractor designing custom unmanned aerial systems for a variety of surveillance and first response use.
From an early age, Simone has had interest in unmanned aviation. Starting in 2005, he and his father built remote controlled model airplanes which broke several FAI (World Air Sports Federation) approved world records.
In 2017, Simone began working for Homeland Environmental, where he provides consultation and technical support services for those seeking commercial drone services, as well as certified training for hundreds of pilots from around the world.

Cory Southam, B.Sc.
VP Operations
Born and raised on a farm near Hawarden, Saskatchewan, Cory graduated from Simon Fraser University with a Bachelor of Science degree majoring in Geology in 2014.
Upon completion of his degree, Cory used the skills developed from his post-secondary education to enter into the environmental solutions industry as a field worker for Wade. He quickly advanced to a supervisory role and was instrumental in incorporating drones into Homeland's operations.
Cory remains focused on ensuring project execution and implementing new technologies as our VP of Operations.

Zach Brooks-Poloway, B.Sc
Operations Manager
Zach grew up on a farm in Clive, Alberta. Through his work on the family farm, he acquired an interest in both agriculture and environmental reclamation. This led him to pursue his Bachelor of Science degree in Land Reclamation.
Upon completion of his degree, he continued to develop his both his mapping and environmental reclamation skills through work with AFSC investigating crop damage and ground disturbance due to oil and gas activities.
Since joining Homeland Environmental in 2021, Zach has quickly become a key leader in several areas of the business, including landowner/client relations as well as training and mentoring staff.

Jessica Von Hollen
Accounting Manager
Bringing vast experience from her careers in banking, retail, and accounting, Jessica handles the financial aspect of the business by providing bookkeeping and financial advisory services.
Working Group
Homeland Environmental Solutions is also spearheading a nationwide working group to gather the required information to responsibly bring pesticide application via RPAAS technology to the United States.
OUR CLIENTS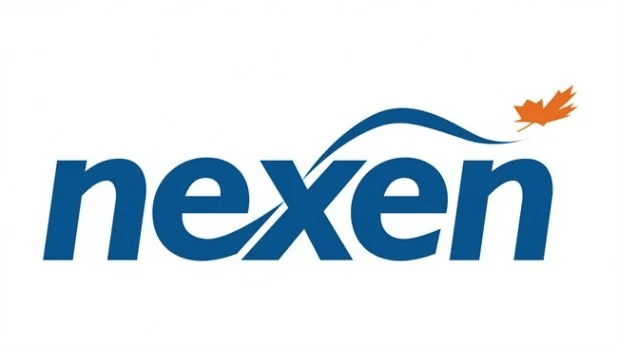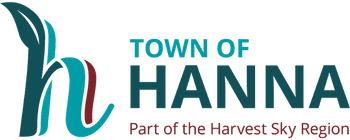 Environmental Stewards at Work
Over two decades of experience and an unwavering commitment to sustainable practices.